What Is the Fair Debt Collection Practices Act?
In an era where consumers rely heavily on credit for purchases, it is no surprise that a number of them fall short on making the required payments. Among high finance charges, unexpected outlays and unstable employment, borrowers come under increased pressure to gather enough money for both existential needs and debt satisfaction. In the face of hostile and aggressive recovery efforts, credit card users and others appealed to Congress for relief. The result is the Fair Debt Collection Practices Act (FDCPA).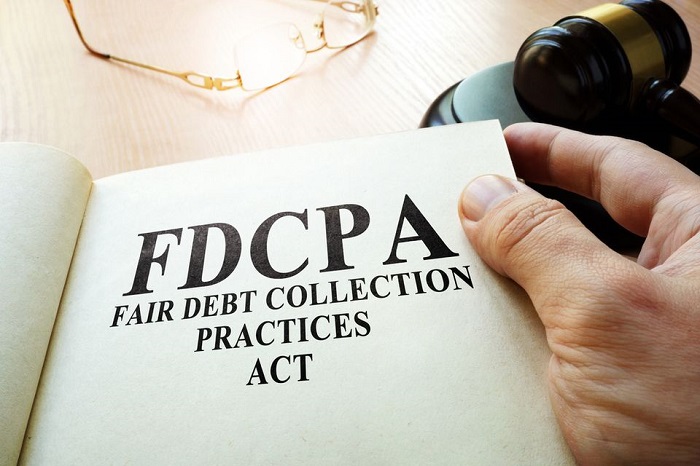 Background
To be fair, honoring contracts is the basis of the rule of law. Businesses and other entities can not survive unless they receive monies owed for services or goods rendered. Yet methods are as important as mission. It may shock people to know that, before the late 1970s, debt collectors had a wide berth to reclaim financial resources unpaid by customers. Tactics included constant phone calls (before the age of caller ID) not only to borrowers, but to their neighbors and employers as well. The calls and letters included lawless threats, and the language was sometimes abusive. Worse, they came in at all hours.
Beyond these vicious forms of communication, creditors would report inflated debt figures to credit agencies, damaging consumer reputation far beyond what was just. In fact, they would use these exaggerations in direct dialogue with the indebted subjects, as well. The social, psychological and emotional toll exacted on the borrowers led some of them to incur further debt just to stop the harassment. By 1977, consumers finally had enough, leading lawmakers to clamp down on the collection business.
At Whom Is FDCPA Aimed?
What is the Fair Debt Collection Practices Act if not a bridle on independent debt recovery agents? This is an important aspect of the law: it applies primarily to those third parties who act on behalf of a creditor to retrieve money due from customers. The original business that is unpaid is not necessarily governed by the regulations of the FDCPA. Therefore, technically, in-house collection representatives from such entities remain unbound by its rules.
Yet the owners of debt can take little comfort. The FDCPA gives expansive latitude for states to extend the reach of its reforms as long as they do not contradict it. In addition, attorneys - once exempt from the law's bite - now also qualify as third party collectors. The aim of FDCPA is to make creditors think twice about who they hire to collect. It also warns them that certain behaviors are not tolerable.
Some Major FDCPA Provisions
What is the Fair Debt Collection Practices Act in terms of its rules and enforcement?
Locating the Customer
If a consumer moves on from an address of record, the creditor may or may not receive a forwarding address. If not, the collection agency must resort to a number of measures to determine a current residence. These practices are collectively dubbed "skip tracing." In executing these tasks, agents must operate within FDCPA parameters. For example, the collector may not disclose to any inquired party that the person in question owes a debt. Neither should the agency reveal that its mission is debt collection. In most cases, it should never contact an information source more than once.
Debt Validation
The first contact a collector shall make with a debtor is to establish the dispute, i.e. to confirm that monies are (past) due, in a specified amount to a specific party. The collection agency must give the consumer 30 days to either dispute the information or request clarification (e.g. the debt might have been sold from one business to another, unknown to the customer). If the recipient does not respond within the 30-day window, he or she by default recognizes the debt as genuine and valid.
Consumer Communication
Communication between debt collector and debtor goes to the heart of what is the Fair Debt Collection Practices Act. Firstly, the law defines exactly with whom a collection agent may speak: the customer; his or her spouse; a parent or guardian if the person is not of legal age; or an executor or administrator of a consumer's estate. No other individual should be the object of questions of statements by collectors.
Having established who is a legitimate interlocutor for an agent, the FDCPA establishes a few other communication ground rules:
The collection agent may not call the customer before 8am or after 9pm in whatever time zone the latter resides.
No calls are allowed to the consumer's place of employment without the permission of the employer.
If the debtor is represented by legal counsel, calls must go directly to the attorney.
Calls may not continue if the consumer sends a written request to the collector to cease and desist.
Addressing Harassment, Abuse and False Information
To understand what is the Fair Debt Collection Practices Act is to grasp the abuses that preceded it. This law forbids the use of coarse language by collection operatives. Likewise, it proscribes any violence or property damage by creditor representatives-or the threat of such action. It restricts phone call frequency and prevents the agencies from publishing debtor information beyond the credit reporting agencies. Most importantly, the FDCPA holds them to the highest standards of honesty in their representations.
The Federal Trade Commission is the primary enforcement branch for the FDCPA. Complaints forwarded to this government agency should contain documentary evidence and as much precision as possible. Borrowers can not know what is the Fair Debt Collection Practices Act unless they know to whom they can appeal.
Summing Up
Many debtors suffer unanticipated financial hits that leave nothing left for credit cards and installment loans. The Fair Debt Collection Practices Act does not eliminate their obligations, of course. It does, nevertheless, afford breathing room to debtors to rationally assess and attend to their problems. This can only be done without the stress of harassment. Debtors and creditors both benefit from this law.