What Is a Mutual Fund and How to Work with This Type of Investing
Investing money is a way to gamble legally. Intelligent investors like to do their own research and pick the investment vehicles that suit them. Defensive investors like to have experts pick their investment vehicles. Moreover, defensive investors just sit back and watch the financial roller coaster ride once they invest in a mutual fund. When the question what is a mutual fund is on the table, some experts say mutual funds are investment pools for defensive investors. This article will address several answers to the question what is a mutual fund and how to identify the types of investment vehicles that fall under the topic.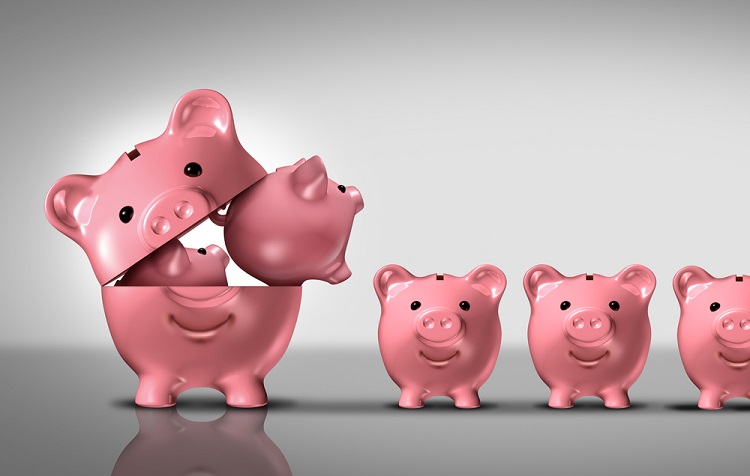 What Is a Mutual Fund?
A mutual fund is a fund that collects money from several sources to purchase securities. That sounds like an appropriate definition, but there is no legal answer to the question what is a mutual fund. The common thought is mutual funds are open-ended, collective investment vehicles that conform to regulations. They offer the public a vehicle that contains groups of assets. Also, the assets are meant to appreciate in value. Most people use mutual funds for retirement, and for the most part, they are successful for that purpose. But success in the mutual fund business is a relative term.
Mutual funds fall under the SEC. All mutual funds must have a board of trustees or a board of directors. Mutual funds have a manager who is a registered investment advisor. All mutual funds must adhere to the regulations outlined in the Investment Company Act of 1940. The good news is mutual funds are taxed on their profits and income as long as they conform to the Internal Revenue Tax Code.
Mutual Fund Types
There are three types of mutual funds in the United States. The most popular type of fund is open-end funds. But there are closed-end funds and unit investment trusts that fall into different mutual fund categories. Exchange-traded funds (EFTs) are open-ended funds, but they can also be unit investment trusts traded on an exchange. Open-ended funds must consent to buy back shares from investors daily if necessary.
Mutual funds are put into classes based on their principal investments. There are four main classes of mutual funds. The four classes are stock or equity, bond or fixed income, money market, and hybrid funds. One can actively or passively manage funds. Moreover, investors pay the fund's expenses, and some of those expenses can be controversial.
Hedge funds are different from mutual funds. Hedge funds are exclusive high-stakes clubs for wealthy investors. The public cannot participate. Hedge fund investors must have certain financial credentials to be in those clubs.
Things to Consider Before Investing in a Mutual Fund
Mutual fund choices seem to be endless. Investors should think long and hard before investing in a fund. The fund should be a good fit in terms of strategy, fee costs, the style of investing, the risks, and the financial goal. There are different types of funds. Bond funds and stock funds are popular, and a balanced fund, which is a fund that invests in stocks and bonds, is also popular for retirement.
Financial experts designed lifecycle funds or target funds for long-term investment, and they are a good vehicle for retirement. Alternate funds invest in non-traditional assets, and smart-beta funds are the funds that index stocks by their risks and return history.
Money market funds answer the question what is a mutual fund for a lot of people. Money market funds are low-cost and low-risk funds. By law, these funds can only invest in short-term, high-quality investments. The U.S. Government, local governments, and U.S. corporations can issue money market funds. Investor losses don't happen very often.
Strategies to Consider
There are different strategies to consider before investing in a mutual fund. Some investors like index-based funds. Index-based mutual funds track securities on a certain index. Some index funds use options and derivatives to achieve financial goals. An Index fund may invest in all companies listed on a stock index or just some of the companies.
Other investors like the actively managed strategy. Actively managed fund managers buy and sell assets in a portfolio on a daily basis. Therefore, investment companies must publish these funds'assets on a daily basis. In fact, the market requires them to do so.
Another consideration is the fee structure of a mutual fund. There are shareholder fees, operation fees, purchase fees, deferred sales charges, redemption fees, exchange fees, and account fees for account maintenance. So, in the question what is a mutual fund lies a world of fees and charges that limit returns and negatively impact the mental well-being of some investors.
How Do Investors Profit from Mutual Funds?
The goal of investing in a mutual fund is to make money. Mutual fund investing is not a recreational sport, having fun is not in the definition of what is a mutual fund. Investing is all about increasing wealth, and mutual fund investors realize an increase in wealth through dividend payments. Depending on the securities, a mutual fund can earn dividend income on the securities in the fund's portfolio. Therefore, specialists deduct fund expenses from the dividends.
Mutual funds that sell securities that increased in value can sell those securities and have capital gains income. Capital gains are usually distributed yearly minus any capital losses. One can reinvest dividend payments and capital gains income back into the fund. Moreover, the profit buys more shares. Most investors saving for retirement usually reinvest their yearly profits.
Bottom Line
Answering the question what is a mutual fund is a very complicated task. That's why many investors become defensive investors instead of intelligent investors. Saving for retirement is part of life, but most people want an expert to invest money for them. Investing is legal gambling, and it could backfire. Not all mutual funds make money. Some investors have less money at retirement than they planned. That's why it is important to do the research, get advice and only invest if it feels right. Finally, the inner investment voice is always right.