Is the Trans-Pacific Partnership Good or Bad for the United States?
What is the Trans-Pacific Partnership and who is it good for?
The Trans-Pacific Partnership TPP has been signed and most Americans do not even know it exists or what is about.  It is set to come up for a vote to ratify just after the Presidential election's Lame Duck session.
This document is hailed as one of the great victories for free trade and the crown jewel of President Obama's legacy following in the footsteps of the NAFTA and CAFTA-DR treaties, which were supposed to open doors to American goods and create more jobs.  The TPP does the same for 12 Pacific Rim countries and the US.  The Intent being to increase America's presence in this rapidly developing part of the world.
Major corporations have thrown their support behind the deal that was signed on February 4, 2016, in Auckland New Zealand.
It is still not ratified in the United States as many fear it will cause America's faltering economy to drop even more as it opens the door to more low-cost goods and lets workers come to this country easier, displacing even more Americans hard hit in recent times due to outsourcing from the previous two treaties.
The overall effect of these previous treaties are that they have not delivered on their promises and in fact have done exactly the opposite.  There is also a TAFTA (Trans-Atlantic Free Trade Agreement) in the works that proposes to do the same.  When all these treaties are active, America will have no barriers to protect the American worker against cheap labor from abroad.
Today we will look at the pros and cons of the TPP and see what its effect on the American economy will be in terms of job and domestic industry.
What is the TPP
The TPP sets up a free Trade Zone between 12 Pacific Rim nations.  Two of the nations Mexico and Canada are covered under the existing NAFTA treaty.
Here is the 12-nation consortium: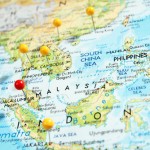 Australia
Brunei Darussalam
Canada
Chile
Japan
Malaysia
Mexico
New Zealand
Peru
Singapore
United States
Vietnam
This agreement affects almost a billion people in and around the Pacific Rim.  The TPP will have a major impact on jobs, the US economy, and America's industry.  It removes Tariffs on goods and supposedly allows free access to America's economy and does the same for American products abroad.
Unfortunately, it glosses over issues like labor practices in some of the countries that want access to our markets as they amount to virtual slavery.
Many of the members still will not accept American food products, as they are not of a high enough quality to meet their current laws.  That means unfortunately American Rice, GMO Foods, and Beef still are banned in Japan.
The 3 major Drawbacks
Currency imbalance between the dollar and the 11 other nations
Nothing is being done with the value of the American Dollar.
We have a 3% GDP loss in trade imbalances because of the value of the world currencies.  This is why China has become such a powerhouse as its currency is kept artificially lower in relation to the US and most its trading partners.
The same hold true with the member of the TPP as well.  So, it works out to a one-way deal as our goods wouldn't sell abroad and theirs will be able to flood our markets.
U.S. and State Laws are overridden
The TPP sets up tribunals to oversee trade (Investor State Dispute Settlement) and they have the power to override our laws to make trade work.  These tribunals are not controlled by the public.  They cannot be appealed and their decisions' content are not open to scrutiny either.  This "Star Chamber" allows for autocratic control that we can't control or even see what happened.  This protects American Multinational corporations in say Vietnam and other countries but this type of control can also be used to the detriment of our legal system as well.
The Administration's answer to this was "Don't Worry."
As you can see this does not give lawmakers the warm and fuzzy feeling and they voted to give Obama trans-pacific partnership fast track authority with the proviso that existing protections were to be kept.  They were lead to believe this to be true. However, if you read the document you find they were in fact in many cases repealed.  It's gotten so bad that even Hillary has recently come out against the TPP.
Protection of American Drug Patents
On paper, this looks good.  Our drug companies can now charge more to those who want the drugs we have created and stamp out the knockoffs.  However, many of these same drugs are manufactured in these same countries and sold in America.  So, higher production costs and lower sales abroad would mean higher prices here for drugs that are already priced out of sight for the ordinary citizen.  Also, this would in effect kill many people abroad as they can't afford to pay for the drugs and are getting by on the knockoffs.  So in effect, to make higher profits many in the 12 signatories will die as a result of its passage.
However, it does remove many stumbling blocks to world trade
18,000 Tariffs on American made products going abroad.  We have already removed 80% of these same tariffs on incoming products from the 11 other nations.
This all is supposed to increase America's trade abroad by $128 Billion dollars.  This would amount to $80 billion going to American workers.  Though the effects on America's already weakened job sector hasn't been adequately determined yet.
It is already known that most of the dividends will go to those making over $88,000 dollars a year in this country.  This fact has been publicized by the AFLCIO and other labor organizations
TPP protects American Intellectual Properties
Of course, prices as the cheap generic copies we have grown to love will fall by the wayside.  This means you will have to buy a real iPhone and not an equivalent that costs less than a quarter of the price.
Final Verdict on the Trans Pacific Partnership Agreement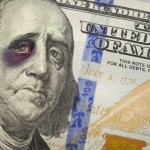 Just based on what we've seen of this new trade agreement it does not seem to benefit the working class people all that much.  The cattle industry is still locked out of markets in Asia.  Many of our crops are banned as well.  Incoming products that compete with our remaining industries are allowed free access to our markets.  Ours, on the other hand, are blocked not by law but by price as in the difference of price of production.  Labor practice in some of the signatories gives them a tremendous advantage over the indigenous American worker.  So in the long term, this treaty seems to be in the best interests of Multinationals and not America as a whole.
If you want to read the text of the TPP (which was kept secret until after it was signed) for yourself here.
https://www.mfat.govt.nz/en/about-us/who-we-are/treaty-making-process/trans-pacific-partnership-tpp/text-of-the-trans-pacific-partnership
Here is the Official copy and still not in the downloadable format or searchable.
https://ustr.gov/trade-agreements/free-trade-agreements/trans-pacific-partnership/tpp-full-text
The Washington Post fixed this here.
https://www.washingtonpost.com/news/the-fix/wp/2015/11/05/we-made-president-obamas-big-tpp-trade-deal-searchable/?postshare=5371446749920151