Let's go over the risk/rewards of high yield investments.
Everyone would prefer to make money as easily as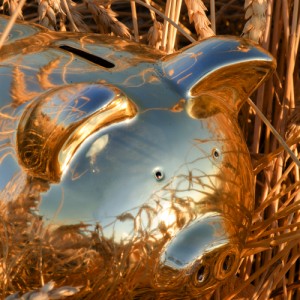 possible.  Although there are ways to mitigate risk and still get a positive return on your money a big red flag to avoid is a HYIP (High Yield Investment Program).  This is any program that promises unreal returns like 1% a day.  That may not sound like much but when you compound that over the course of a year that is like making 3,778%.  That's kind of crazy!  These are all over the internet and they are typically straight up Ponzi schemes.
For some people high reward is just beating the market. With high reward there is typically high risk involved.  Even though that may be the case if your due diligence is satisfactory then investing in something will a little more risk may provide better returns for you portfolio.
If you are an investor, beginner or otherwise, it is likely that you have heard about high yield, or junk, bonds; though you may not know what they are exactly.  But, don't let the name fool you, junk bonds are not worthless.
What Are High Yield Bonds?
These bonds are issued by governments or corporations for a certain interest rate and they are offer a higher risk of default than traditionally investment grade bonds.  This designation is usually due to the creditworthiness of the issuer, volatile market conditions, high expenditures, capital strain, or other factors that may affect cash flow.  There are two types of junk bonds:
Fallen Angels: These types of bonds were once investment grade but have been reduced to junk bond status because of the issue's poor credit
Rising Stars: this type of bond has a rating that is increasing because of improvements in the issuer's credit quality. In other words, this type of bond is on its way to being investment grade.
Due to the issuer's dismal financial position, the company offers a higher rate of return on its bond in order to compensate for the risk that investors take on when they are purchased; this is how they got designated as "junk".  However, they also have the potential to provide more bang for your buck; this is due to the potential of big returns.
Other Types of High Risk Investments
In case you are interested in alternative investments for your portfolio, some common types of other high risk/yield investments include:
Growth stage stocks: One of the best types of high risk investment revolves around companies that are in a stage of growth i.e. they are expanding rapidly and will be trying to gain more market share.  However, it is important to note that risks associated with these investors are higher due to the chance that the company may get pushed out business.
Penny stocks: Penny stocks are usually traded for a minimum amount of money (a few pennies or dollars) because they come with higher risk.  They are usually issued by companies that are just starting out or have experienced a sever downturn.  Take the once successful company Radio Shack for example; just a few years ago, in 2011, their stocks sold for over $20 a share and nowadays they are going for less than a dollar.
Options: This type of investment vehicles offers the option to buy a stock within a certain period of time and for a specified price.  For example, if a stock is selling from $20 but you believe that it'll climb to $30 within 4 months, you can purchase options to secure the stock at its current price. Because this option costs less than the actual stock, you are able to buy more.  If you are correct in your presumption you can use the leverage of your option contracts to get a higher return on your investment than simply purchasing the underlying stock itself. However, options have expiration dates that you need to be aware of.
Advantages of High Yield Bonds
There are a couple of reasons that a junk bond can be a great investment. These include:
The possibility of a higher rate of return relative to other investment vehicles in your portfolio
If there is an improvement in the credit rating of the issue, there is a chance that the value of the security may increase
During liquidation they take precedence over stock.  In other words, buying a junk bond is safer than purchasing stock from the same company because if the company defaults, bondholders are paid before those who hold stocks
As long as the issuer doesn't default, high yielding bonds are able to provide consistent income
Disadvantages of High Yield Bonds
High risk investments come with obvious disadvantages.  Some of these include:
The risk of default is higher compared to similar companies and there's the potential that you can lose your entire investment
Price volatility i.e. prices are affected by a number of factors that include interest rates and the issuer's credit rating
Because of the stigma that comes with these types of investment vehicles, it can be hard to resell them
There's a possibility that their value may decrease during a recession
The Bottom Line
Investors invest in high-yielding bonds because, although they are considered to be risky, they don't totally deserve their negative reputation.  In fat, savvy investors can utilize these bonds to reduce the overall risk of their portfolios.  Still, it is important to be aware of the risks that are involved and for you to do your due diligence in order to find the best bond funds for your high yield investment program.