The Importance of Estate Planning
Although no one wants to think about their death, estate planning is an important part of life. This is true regardless of how little or how much your net worth might be. However, estate planning can be complicated. That's why you may want to consider consulting with an estate planning attorney who is experienced with wills and trusts.
Taking the time and effort to meet with an estate lawyer offers numerous advantages including:
Where Does The Money Go
Estate planning will allow you to make sure your money and assets are inherited by the people you want to inherit it. In many cases, it also simplifies and expedites the probate process. When a will is not in place, the courts decide who receives what, a process that can take a significant period of time to be completed. In addition, dying without a will in place can prove to be very costly for your heirs and be the cause of conflict within the family.
What Happens To Kids
If you pass away without a will and leave behind children under the age of 18, the courts will decide where the children end up living, as well as who will be responsible for making important decisions about their education, money, and life in general.
Make it Easier For Loved Ones
Making certain you have carefully planned your estate can significantly ease the strain left on your surviving relatives. This is especially true if you opt to make your funeral arrangements during the estate planning process.
Lower Estate Taxes
Estate planning can help you maximize the money and assets you leave behind by minimizing the amount of estate taxes that must be paid. A qualified lawyer who specializes in estates can explain the frequently changing laws regarding gift and estate law taxes. In addition, they will help you devise a plan that is most beneficial to the loved ones you have left behind.
What Happens If You Can't Make Life Choices Any More
Estate planning may also involve signing an advanced directive on healthcare. This allows you to make your wishes known in the event you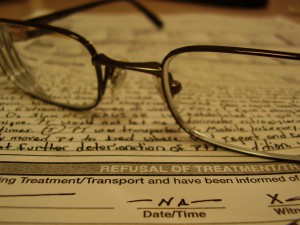 become incapacitated and are no longer able to make decisions regarding what healthcare treatments you do and do not want to be subjected to. You may also choose to sign a Power of Attorney appointing another person responsible for making medical and/or legal decisions on your behalf.
Estate planning also allows you to set a plan in place to financially care for you and your family in the event you become seriously ill or disabled. Long term health care can quickly deplete your assets, particularly if there are no plans in place for your care and your family disagrees about what should and should not be done. This can result in a lengthy legal battle that further exhausts your assets.
Conclusion
While estate planning is never fun, it is a necessary part of life. If you do not have plans in place for your estate, it is time to schedule an appointment with an estate lawyer to discuss what you need to do.