7 Best Debt Consolidation Loans to Access in 2018
Debt is baked into the national economy. In fact, without a robust level of borrowing, economic indicators suffer. Yet this practice has dangerous implications when leveraging too highly. Many households have difficulty maintaining timely payments, especially when unexpected job losses or medical expenses arrive.
Fortunately, there are lenders that offer programs to combine outstanding balances, paying them off under one reasonable interest rate. In this way, borrowers avoid the egregious rates by taking advantage of the best debt consolidation loans.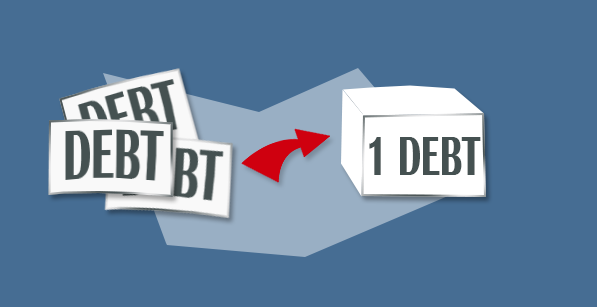 1. SoFi
At its core, a debt consolidation is a personal loan that pays off existing creditors, leaving the customer with a single payment. Key to making it work for the customer is a lower interest rate. Particularly when factoring in credit card debt, interest and finance charges are what make debt so burdensome. Like all the best debt consolidation loans, SoFi keeps its rates modest by lowering its operational overhead.
Free of brick and mortar branches, the company is streamlined for online transactions and more rapid service. Operating from multiple time zones, its customer service professionals are available for many more hours than a traditional bank. Additionally, this company takes a holistic view of each customer rather than looking exclusively through the lens of a credit report. Sofi charges no origination fees.
2. UpStart
Started by ex-employees of the search engine Google, UpStart not only employs artificial intelligence (AI) and algorithms for an efficient approval process, it also makes its technological innovations available to other banks, credit unions and finance companies. In 2017 alone, the company grew by 400 percent, totaling nearly two-billion dollars in loan originations. Also, its loss rate is substantially lower than many competitors.
What places UpStart among the best debt consolidation loans is its underwriting: credit analysts look beyond the standard indicators to education level and employment experience when making risk decisions. This lender offers up to $50,000 payable over as many as five years. Added to the pluses is the absence of any prepayment penalty.
3. Prosper
Prosper specializes in helping those with debt from multiple credit cards. Operating from a peer-to-peer business model, this lender matches investors with borrowers. Participating investment sources include Credit Suisse, Francisco Partners and Sequoia Capital. Serving as a servicing conduit, the company brokered over 12 billion dollars in loans to approximately 770,000 people.
Allowing between three and five years for reimbursement, Prosper caps its loan amounts at $35,000. Since this institution focuses on paying off unsecured credit, borrowers need not worry about liens on or loss of property. Putting a quick end to the soaring, adjustable rates of personal lines of credit makes Prosper one of the best debt consolidation loans.
4. Avant
Avant's mission - since 2012 - is premised on the notion that those who need a loan should be able to afford a loan. The time and expense that borrowing demands motivated the company's Midwestern founders to explore other options. Putting a premium on employee contentment, they also believe, makes customer service more responsive and helpful to the borrowers.
With payment plans ranging from two to five years, Avant works with customers to keep administrative fees low and approval processes rapid. For those who repay consistently and on time, the consolidation loan is remarkably cheap. Of the best debt consolidation loans, those issued by Avant are among the most credit-lenient, accepting scores as low as 600. As with the most accommodating consolidation regimes, Avant charges no fees for early payoff.
5. LendingClub
Like Prosper, LendingClub utilizes a peer-to-peer structure that minimizes customer payments while optimizing investor returns. Since 2007, the owners of LendingClub have sought to combine cutting-edge technological innovations in finance with ethical and responsible business practices. Because loan proceeds are directly deposited in the borrower's account, he or she has the option of directing funds to the debts most urgently in need of satisfaction. Ususally, funds are available seven days after application if the borrower qualifies.
Meanwhile, LendingClub investors - whether personal or institutional - are allowed to present modest amounts of capital for availability to customers. Since its inception, the company has disbursed 35 billion dollars over 2.4 million borrowers. In addition, investors can place their money in securitizations and certificates, as well as individual loans.
6. Peerform
As the name reveals, this institution is also a matchmaker, a role common among the best debt consolidation loans. Motivated by the lack of economic stimulus at a time when interest rates were low, Peerform's founding executives sought in 2010 to provide responsible but struggling debtors with the capital to stabilize their cashflow. Simultaneously, they initiated a way to filter and handpick loans that were attractive investment vehicles. In 2016, Versara Lending acquired Peerform.
Peerform prides itself on its "unique approach to assessing creditworthiness." Understanding that its borrowers each have a unique story to tell, the company takes a holistic view of applicant financial profiles. Its credit score floor is 600 and its loan amount ceiling for consolidation is $25,000.
7. LightStream
LightStream is the online consumer lending arm of SunTrust Bank. As such, it focuses its marketing on good credit borrowers with FICO scores of 680 and higher. With this criterion, the lender is generally able to advance more for debt consolidation - up to 100K. Yet the electronic application process is as easy and quick as any of the products names above. In fact, this bank offers a $100 rebate (with some caveats) to any customer dissatisfied with the experience.
Customers who utilize the autopay option can sometimes get a lower rate for the loan product of their choosing. Most exciting, no fees are attached to the funds either at application or at disbursement.
Summing Up
For those suffering under the crushing weight of personal debt, consolidation should be a viable avenue down which to travel. If a favorable rate is available, it can reduce the total monies paid out to creditors. Taking a sober look at need, credit history, applicable fees and application procedures should always precede a final decision about consolidation.